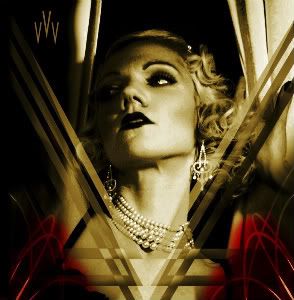 Título/Title:
Veil Veil Vanish - Change In The Neon Light
Genero/Genre:
Modern Post-Punk/Goth/Indie
Año/Year:
2010
País/Country:
EEUU
MySpace:
http://www.myspace.com/veilveilvanish
Web Oficial:
http://www.myspace.com/veilveilvanish
Servidor:
Sharingmatrix

Una agrupación novel proveniente de San Francisco. Veil Veil Vanish pese a su corta existencia se ha consolidado en los más altos estratos de la música de su género. Su primer EP "Into a New Mausoleum", catapulta a Veil Veil Vanish a participar en varios festivales musicales alrededor del 2008 y 2009, logrando el 2008 participar en un album tributo a The Cure titulado "

Perfect As Cats".



Su primer album "

Change in the Neon Light

", tiene un sonido muy original y delicado. El vocalista principal puede impresionar fácilmente con sus escalas altas. Es un album muy ágil, muy fresco que no los defraudara.